Grignette - Professional. Refillable.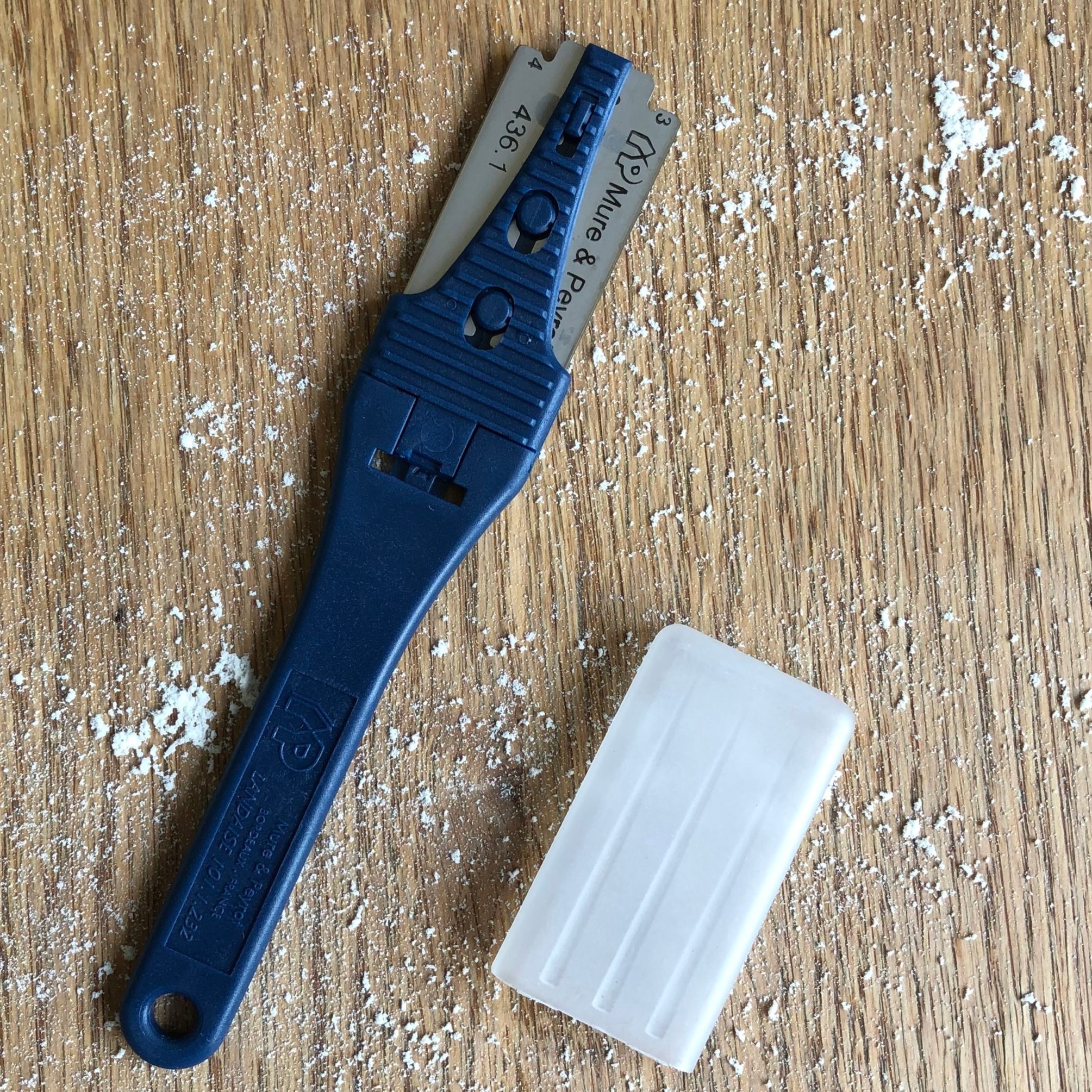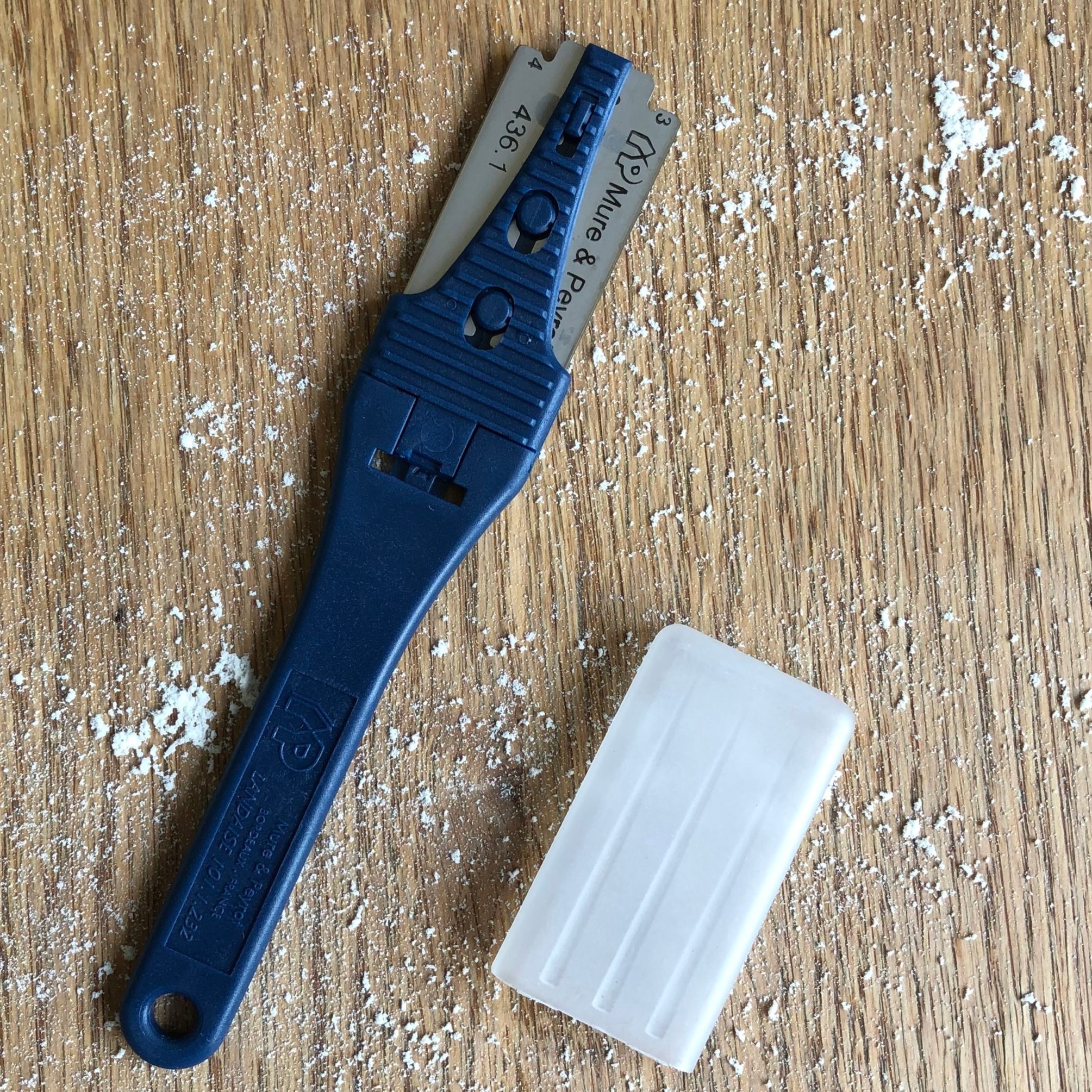 Grignette - Professional. Refillable.
For beautiful cuts in your dough and the real artisan bread look, this Landaise Grignette the professional tool for the job.
Slashing your bread dough just before baking can be a risky business. If you are creating decorative cuts before the final prove you can get away with using a serrated knife of some description BUT if you're after those beautiful bursts on the top of your baguettes or ears on your sourdough loaves it's far to risky to use anything but a razor blade like this one. This grignette is super sharp, perfect for creating those clean and swift slices across the top of your delicate dough at the end of the final proof.
This grignette is a temporary replacement for the Bordelaise that I normally have as there are problems making it at the manufacturers. It is the professional and refillable choice the only difference being that the blade can be used straight only without the option to curve. This makes the grignette blade sturdier and a little more secure at the tip.
Once you've used all for corners of the blade and it starts to lose its edge, it can be removed and replaced.
Age restrictions apply to the sale of knives under the UK Criminal Justice Act 1988, no persons under the age of 18 can purchase knives. By placing an order for this product, you declare that you are 18 years of age or over.